Your partner in
Sterile Processing
Advantage steps in to assist and when your goals of service have been met, our team departs, leaving you in charge. This process creates a sustainable solution for end-users to receive the best outcomes to patients, while increasing the department's high customer satisfaction rates.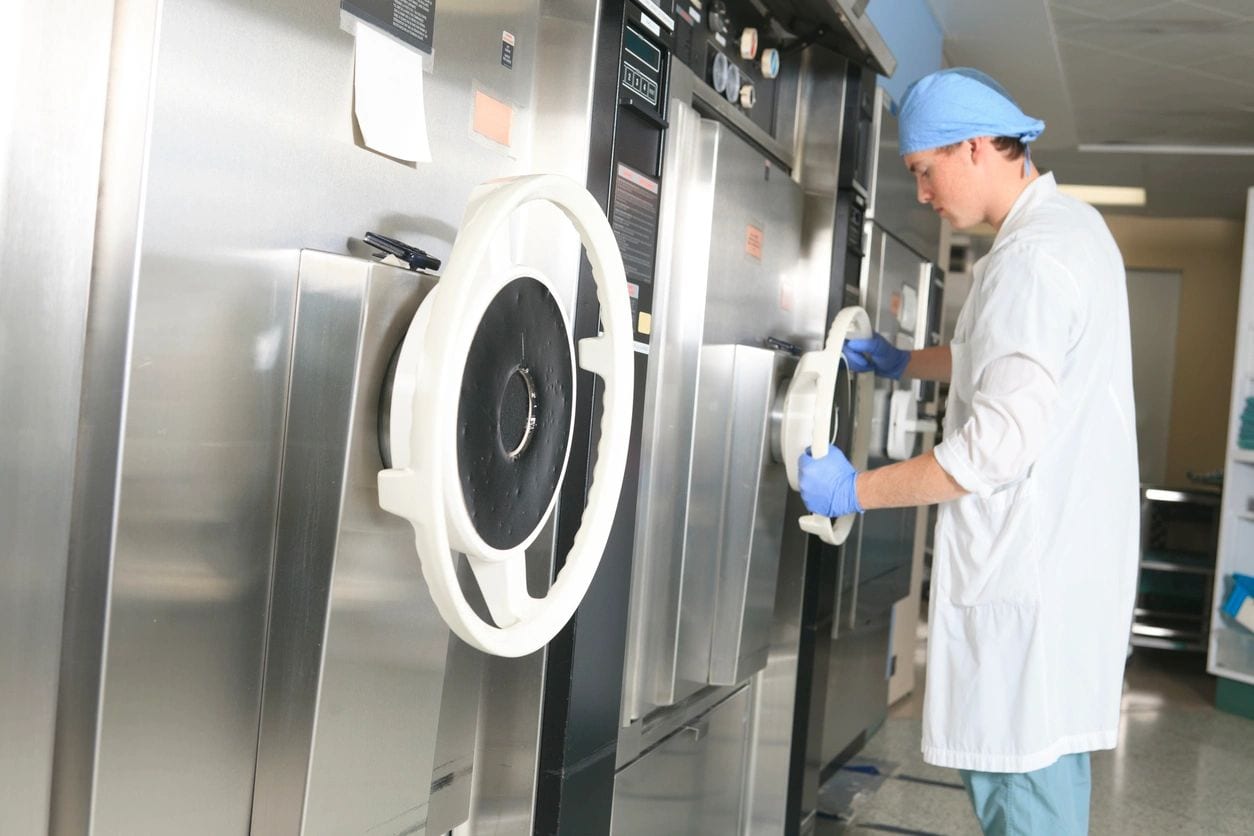 STERILE PROCESSING SOLUTIONS
Providing an educational approach to standardized practices, our Sterile Processing solutions for audits, staffing, and education create leadership development and competency. Resulting in sterile, on-time, and uniform care in your department.

Our Subject Matter Expert audit team will evaluate how your facility reaches the goal of clean and sterile, on-time, and complete for SPD.
Advantages' staffing solutions provide an educational approach to standardize practices that create leadership development and uniform care.
Our Advantage team has an extensive knowledge of industry standards and best practices. We have developed a wide range of cost effective programs to help your department and team operate at its best. See below for more information
Our programs are designed to provide your team members with the knowledge and skills they need to effectively and safely perform their duties in the sterile processing department.
Advantage's Surgical Services Supply Chain Management implements the art and science of honoring physicians' preferences while ensuring that your facility is maximizing cost savings. Cost savings are vital to an organization for quality commodity items, as well as for stocking critical items at a rate that matches usage, delivery times, and expiration dates.
Surgical Service Line Optimization
A team is handpicked for the specific instrumentation service that is deemed most concerning to the department. The team leader will coordinate with surgical service leaders, O.R. board schedulers and vendors to ensure the Advantage processing team delivers clean, sterile, and complete trays to the end-user. The processing team will assemble and perform defined quality checks of inspection for each tray/item requested.
Quality Oversight Program (QOP)
A key element for accreditation preparedness is a defined quality program and a designated hierarchy for addressing opportunities for improvement. The QOP is an AAMI and AORN based plan that is essential to sustain positive changes and use Key Performance Indicators in partnership with end users and the Infection Prevention department to continuously improve the products and workflow in SPD.
Infection Preventionist Program
• Establish quality program per sterilization practices
• Receive audit tools and education
• How to evaluate best practices
• Practical hands-on competency/audit training demonstration
• Provide lecture and testing material
• Certificate of completion and CE's per AORN
Annual Audit Resource Specialist and Support
We offer consultant support to assure that hospitals initiate best practice scores via Sterile Processing audits and support sustainability throughout the year. Facilities can choose from 1-4 options of services.